Sidney Leonard Vandepeer
Died 24th June 1917
Age 20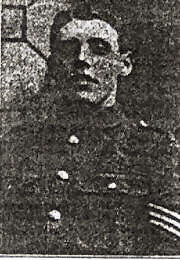 Of 50 Shakespear Road
Remembered on the Loos Memorial
Arthur Bowsher Ward
Died 15th August 1918
Arthur was the son of the Headmaster of Rodmersham School Mr & Mrs Ward of Hovenden Highstead were advised of their sons death in the following letter.
Dear Sir:- It is with extreme regret that I have to inform you that your son was killed in action at 5.15 pm near Beaumont Hamel. He was as you know attached to Battalion HQ staff as signalling officer and during the action of August 15th was helping me in signal communication with our Brigade HQ. As we had been on the go since the mid night the previous day everyone was pretty tired out. At 2pm we (the adjutant your son the intelligence officer and myself) were resting in a shell hole after partaking of a scratch meal. The enemy had been shelling us furiously all the time. Later in the afternoon, being worn out ,your son and the intelligence officer lay down to snatch a few minutes sleep, but the Adjutant and myself were awake watching shells falling around us. At 5:10 pm a couple of Boche aeroplanes were circling overhead and it was when I was watching them that a Boche 5.9 shell landed right in our trench about 6ft from where your son was dozing. Poor fellow, he was killed instantaneously and the Intelligence officer wounded in the leg.
F.L Du Moulin Lieut Colonel Commanding 1st East Yorks
Buried at Ancre British Cemetery Beaumont Hamel The Somme
Fred W Wagland
Died 20th June 1915
Buried at Bethune Town Cemetery France
Percy Watchus
Died 3rd July 1916
Annie Watchus of 14 Hawthorn Rd learnt of her 30 year old husbands death from his commanding officer. Percy joined up in November 1915, nine months later he was killed by an enemy shell when 2 companies moved forward to attack the German line at Ovillers, the Battalion lost 274 men in this action. He left behind 4 children, the youngest he had never seen. Son of Philip and Louisa Watchus Percy is remembered on the Thiepval Memorial.
Fred Wakelin
Died 2nd January 1918
Age 23
Son of Fanny Buried Bareilly Cemetery India
Joeseph Henry Wakelen
Died 8th February 1918
Son of William & Harriet
Buried Bramshott Churchyard Hampshire
Albert James Walker
Died 24th February 1917
Buried at Baghdad war cemetery
F H Walker
Died 27th July 1917
Buried at Sittingbourne Cemetery
Harold Hector Walker
Died 25th October 1918
Buried at Sittingbourne Cemetery
John Joseph Warner
Died 14th July 1917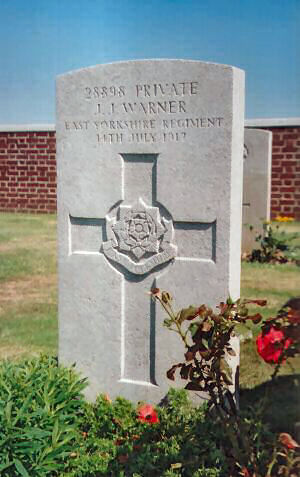 Eldest son of Mrs Sarah AnnWarner of The Golden Fleece West Street
Buried Grevillers British Cemetery France