Albert Mears
Died 3rd May 1917
Brother of Leonard below, their Father Henry was advised via letter that both his sons had been killed in action on the same day with the Brantford Battalion of the Canadian Infantry. Albert and Leonard had three brothers Walter, Frank , Charlie and a sister Edith, their mother died in October 1916.
Age 30
Leonard Mears
Died 3rd May 1917
Age 23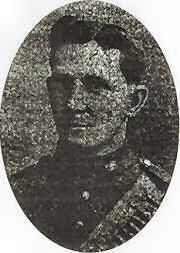 (Leonard Mears
Both Remembered on the Vimy Memorial
Both men emigrated to Canada with their parents before the war but like so many of their countrymen they chose to fight for the Mother country in her hour of need. The family was well know and respected in sittingbourne Leonard worked as a house boy for Mr & Mrs Wills of Garfield House Park Road before the family left Sittingbourne. Both brothers died in the same action.
Lawrence Mears
Died 7th March 1918
Age 21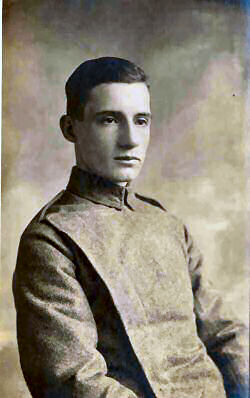 Flight Sergeant-Instructor Lawrence Mears was killed in a flying accident on Salisbury Plain. Lawrence was the youngest son of James Mears of 7 Cowper Rd, He was formerly on the clerical staff of Messrs Smeed Dean & Co and left to join the RCF in 1915. He trained at various stations in England and Scotland. He held several first class certificates for flying and was completing his training in bombing. He gained his pilots certificate in September 1917. On the day of his death he had been flying for about an hour and twenty minutes for the purpose of training an officer. As he approached the landing strip at a bout 70 feet in the air, the plane suddenly dropped from the sky and burst into flames. Both instructor and officer were killed outright.. The officer who died was Lieut Collins who's family came from Salisbury.
Buried Sittingbourne Cemetery
Thomas Mears
Died 4th October 1916
Remembered on the Thiepval Memoriai
William Joseph Miles
Died Wednesday 23 October 1918
Buried MAUROIS COMMUNAL CEMETERY Nord, France

Frank Miles
Died 25th October 1918
Died in Egypt
H S G Millgate
Died 27th December 1919
Son of Mrs E M Edmed (formally Millgate) of 23 Crown Rd Milton Regis
Buried Sittingbourne Cemetery