Charles R Little
Died 29 July 1917
Age 23
Son of Thomas and Isabel of Mill St Milton Husband of Amy of 19 Cheapside
Buried at Oak Dump Cemetery Ypres
Jack Littlewood
Died 5th October 1916
The 7th Battalion of the East Kent Regiment were in action at the Schwaben Redoubt near Thiepval between the 30th of September and the 5th of October. Jack was killed in action here during an attack of the enemies trenches.
Buried at Mill Road Cemetery Thiepval Somme France
Sidney Thomas Lewis
Died 23 March1918
Age 24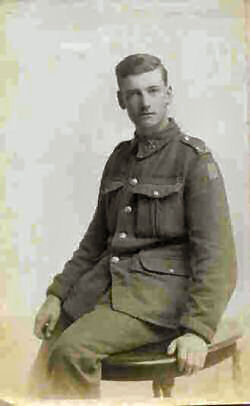 Husband of A W Lewis & Son of Sophia Mary Ann and Thomas Lewis Sydney is Buried at Guise (la desolation) French National Cemetery Flavigny-le-Petit Aisne France, The 16th Bn were involved in heavy fighting at Moreuil Wood at the beginning of the German March offensive only three dismounted Cavalry Divisions could be called upon to stop the German advance through this part of the front. The Germans attacked this part of the line for one specific reason, it was here that the British & French line joined,or so they thought. Thus it was considered the weak link. Moreuil or rather the high ground behind the village was where the Germans wanted to be as they could then dominate the low ground beyond and push up to Amiens.
James Edward Alfred Lockyer
Died 6th November 1918
Age 34
Son of Edwin and Esther , Husband of Mrs E M Lockyer of 4 Gravel Pit Cotts Milton Regis
Buried at Holy Trinity Milton Regis
John Long
Died 12th November 1918
Age 18
Son of Clara & Ino of 169 Park Rd
Buried at Sittingbourne Cemetery
George Frederick William Longfield
Died 5th October 1917
Age 21
Son of Mr & Mrs Longfield of St Michael's School House The Butts Sittingbourne, George was wounded in the stomach and died a few hours later at a casualty clearing station.
Buried at Dozinghem Military Cemetery Westvleteren Belgium