THE YPRES SALIENT
The Salient was and still is in my opinion, a grim place. The land is flat and featureless, Depressingly so. However having said that it is also full of history and all the infamous places you have probably heard of are within a ten minute drive of each other. And the people who inhabit this land are the finest you will ever meet ( as tommy said " worth fighting for").
| | | |
| --- | --- | --- |
| An advert here....If you are on a budget and want to spend so time in the Ypes Salient, then "The Shell Hole" is the place to stay.. For around £20 per person you can get a decent nights kip and a hearty English breakfast in the morrow. As the advert says: " You won't find a better ole". | 864x1224 195KB | 443x747 17KB |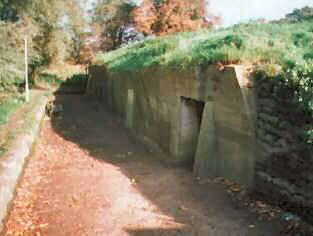 867x516 79KB

Essex Farm. An Advanced dressing station. God knows what trauma has been played out in this place.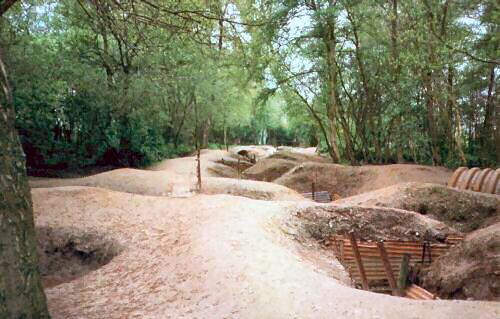 1458x930 275KB
The Trenches! at HILL 62... or are they? How authentic these trenches are I leave the individual to decide, I was not convinced.
| | |
| --- | --- |
| 1440x864 223KB | 1407x933 253KB |
| The Block House at Tyne Cot | Tyne Cott Cemetery |
The Salient is full of places to visit, you can base yourself in Ypres and everything you will want to see is within 15 minutes drive. Passendaele, Kemmel , Tyne Cot, Hill 60 etc...Opposite the Cloth Hall is a restaurant called Vivaldi.... they make the greatest Flemish stew..
We few, we happy few, we band of brothers;
Easy Company



843x555 66KB


481x306 41KB

Easy Company at Hill 60 !

Left to Right - As if you cared..!
Ian, Me, Chris, (just about to desert behind him - Tom),
Jon (looking for snipers) & finally Steve(windy) the Bosche!