Percy Kemsley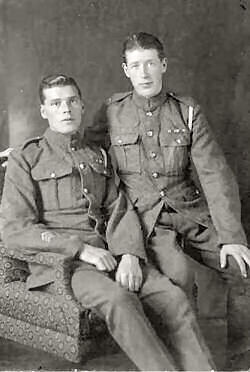 333x495 24KB
Percy Kemsley. (Sitting in the chair)
Other Soldier Unknown.
Born at Bredgar 6th May 1894, the youngest son of Henry and Harriet Frances Kemsley, (nee Ashby). Percy was in the Artillery and severely wounded in France. He married Grace Vye after his demob and moved to Hampshire where he died in about 1960 at Upham. When he was buried, he still had shrapnel in his legs from his war wounds.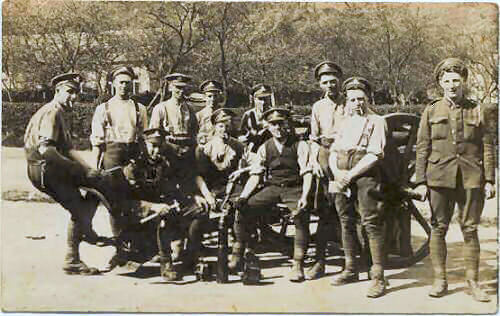 555x351 14KB
Percy standing third from the right. The War affected Percy for the rest of his life.