Henry Thomas Hatton
Died 10th August 1918
Age 33
Son of Mr & Mrs Richard Hatton of 4 High St Milton Regis.
Buried at Plovdiv Central Cemetery Bulgaria
David John Hatton
Died 3rd September 1916
Age 21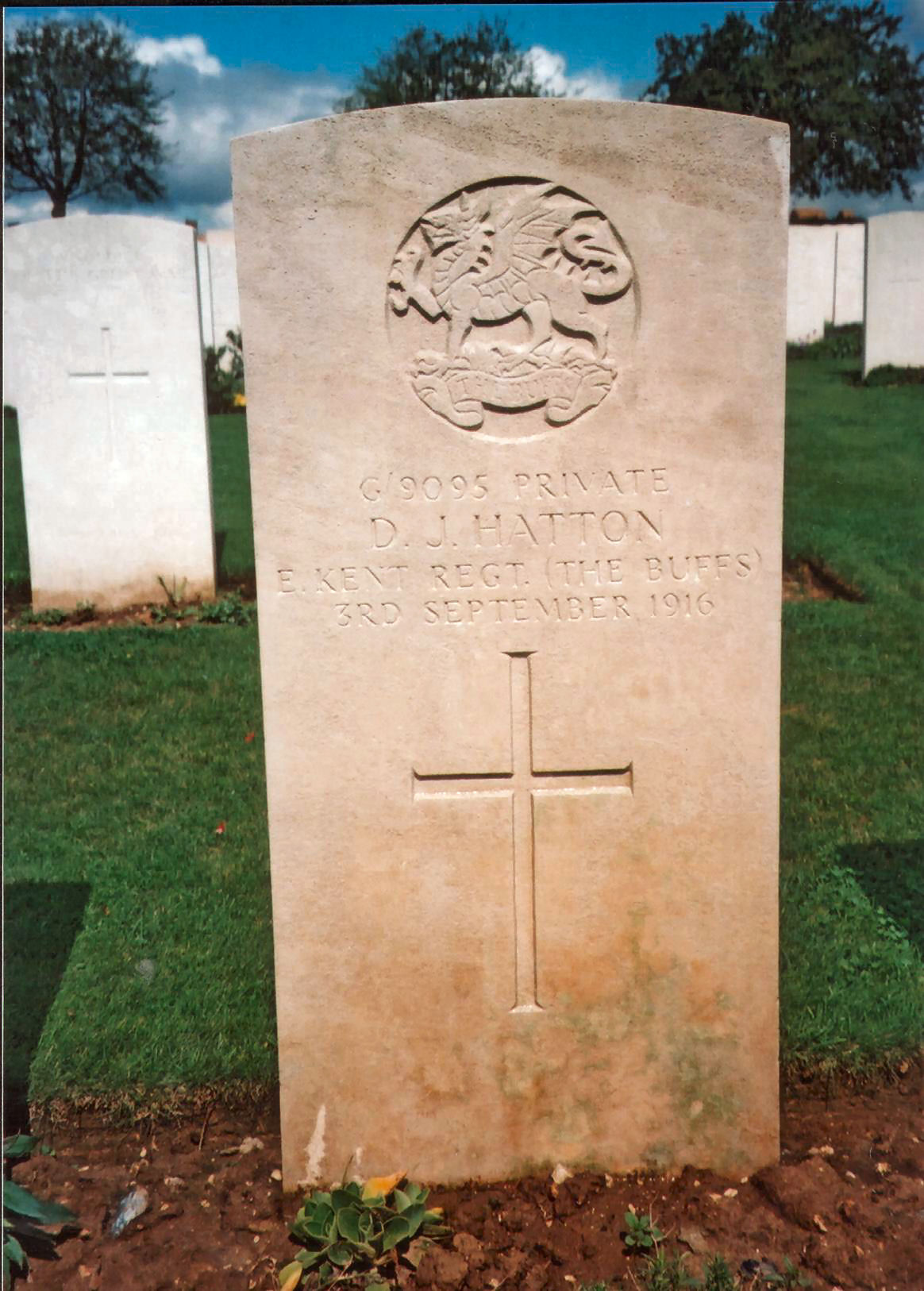 Son of Richard Valentine Hatton 4 High st Milton Regis Brother of Henry. David died in an attack
on wood lane trench the assult failed.
Buried at Ovillers Military Cemetery France
Thomas John Hatton
Died 19th April 1918
Age 31
Son of Thomas & Frances of 9 Grovehurst Cottages Kemsley Rd Milton
Buried at Dainville British Cemetery France
George Hawkins
8th October 1918
Age 24
Husband of Elizabeth Hatton (formerly Hawkins) 6 High Street Milton