The Avenue of Remembrance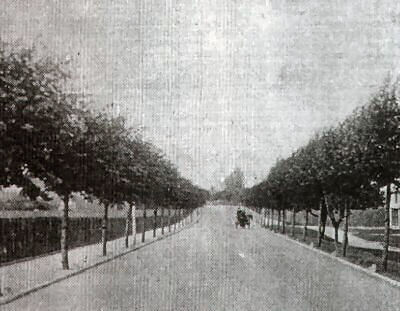 828x644 139KB
Looking East 1920's
In the early 20's, the Avenue was built and lined with Limes and Copper Beeches. They were planted in the road that leads to Sittingbourne Rec. The total cost of the trees was £116 ! The Limes were Pollarded once a year and served the town well. At the base was a plaque with a name plate.

In the late 1980's, it was clear they had to go. Redevelopment of Sittingbourne Football Club's ground on the north side of the road, into a supermarket, would mean some of the trees would have to be removed. An action group was formed to try save them. This group "SOLM" - Save Our Living Memorial - sought to save the existing trees. Alas it failed, dispite popular support, (ain't it always the way!) and the trees were chopped down, along with all the others along the road.

When the redevelopment of the site was complete, new trees were planted and new plaques made.The only original trees left now, are the ones that lead off of The Avenue of Remembrance towards the Rec. (See below)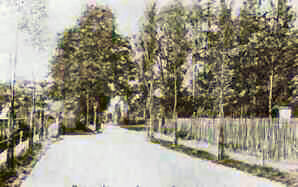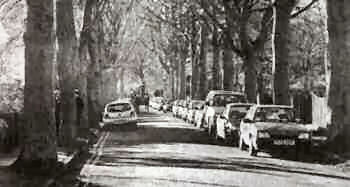 1252x669 97KB
Same View eighty years apart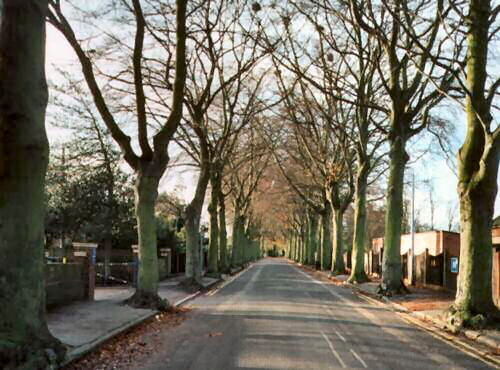 1373x1015 163KB
Without the cars!!
This part of the Avenue leads to Sittingbourne Rec and the original site of the town memorial.
The trees are the originals, but the plaques at the bases are in some places missing.
Looking west from half way down the Avenue.The redevelopment cost in excess of £100,000.
I think the Avenue sparked my interest in the First World War. You cannot walk down it day after day, as a child and not wonder who those men were and how they died.


Pictures around the Town Then and Now